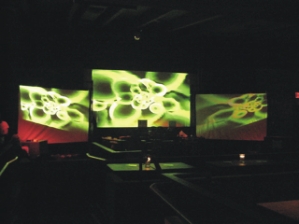 What
What is Vision Mixing ?
Why just have music when you can immerse your audience in complete audio-visual experiences. As DJs, VJs and multimedia producers, we now have the ability to create and project dazzling interactive imagery. This allows us to take live performances, videos, music events and other media productions to new levels of creative expression.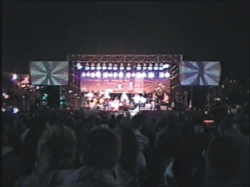 Displaying, projecting, and recording dazzling visuals to accompany the music is just the beginning. Now we can perform visuals (still images, animations, videos and zillions of special effects) with computers controlled by midi keyboards. With such a command of the visuals, we can program your show in advance and we can perform and vision mix live on the fly. When we are out there mixing up to 50 layers of visuals in real time, your audience won't believe their eyes!